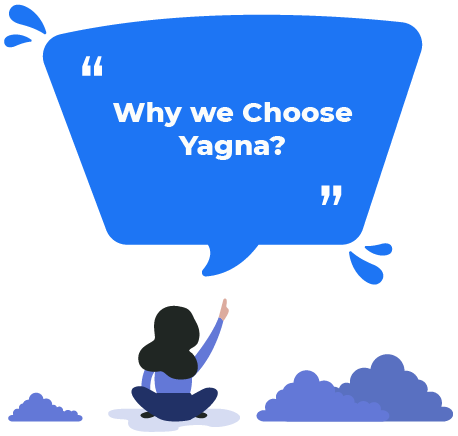 "Yagna has added significant value to our deal registration and quoting process, saving us and our customers time and adding value to our role as a distributor."
We have been using Yagna since long time now and I must say, it has transformed the way we have started to do our business. Real time auto updates with respect to our deals is giving key insights to our business allowing us to make faster decisions to further act on.
Alana Hoponoa | Vendor Business
Manager-Team Lead – Westcon Comstor, New Zealand
"Yagna are always innovating and hyper responsive to the needs of the client. The feedback on their customer service I get from my participating Distributors is always complimentary"a distributor."
There are very few companies I have seen are customer centric always ready to meet their needs & expectations. Yagna caters very much to the response of their customers and makes sure that their customers are happy always in their business. Patiently listening to customers needs and giving them the best solution is where Yagna excels into. With respect to their marketing efforts around communication to partner/distributor community gives concrete ways to balance our time. Fresh business ideas and on-time proper execution makes them stand out always.
Howard Porter| Head Distribution APJ –
VMWare, Sydney, Australia
"I Just want to share how Yagna mobile app has been a benefit for us. Since most of us are always on the go, we always do our work using our mobile devices. So whenever there's a need to register an opportunity quickly, we use Yagna mobile app. It is very easy to use in a short span of time, you can have your deal registration completed in a few minutes. I strongly recommend Yagna mobile app"
Christopher Revilla | Technology Lead
– Trends & Technologies, Inc., Philippines
"With YagnaiQ, it simplified the process of deal registration and increased the chance of winning the projects. Some of the benefits of using this app are:"
It reduces steps during the registration.
Single sign-on experience from Yagna app to VMware partner portal via API integration.
Easy to check expiring registration since its easily accessible on mobile.
Santy Pader | Technical Consultant
– AMTI (Accent Micro Technologies Inc.), Philippines
"I just wanted to share a quick note and let you know that you guys do a really good job. I'm glad, I decided to work with you. It's really great, how easy your websites are to update and manage. I never have any problem at all. When Yagna link went premium and there was price attached to it, we agreed to purchase the license. As there was an approval process in place, but your timely help to release the trail license for a fortnight, helped to validate the new tool & at the same time enabled us to ably support our partner community . This resulted in, no void in our support functions & operations were as smooth as earlier. Keep up the good job"
Suchit Suvarna| Head Pre-Sales –
Compuage Infocom Limited, Mumbai, Maharashtra, India
"Thanks to Yagna's guided selling platform, I can now register and track all my registered opportunities using a single mobile based application, anytime and from anywhere. This has saved a lot of my efforts and time and saved me from maintaining vendor wise funnels in multiple applications. The best thing – I can now register an opportunity in under 2 minutes."
I could not be happier with my decision to select Yagna Deal Reg App. I was really impressed with their team's ability to quickly build an understanding of the product suitable to our needs. Enhancements were very smooth with Accurate timelines on our plans and timely updates from team help us be track. Their understanding helped in so many ways. From screen layout to decisions surrounding key functionality, it was so helpful to be working with a group that had a true understanding of our market.
Anurodh Tak | Category Business Manager
HCL Infosystems.Ltd, New Delhi, India
"Yagna Offers a powerful suite for Distributors. I have been using Yagna Guided Selling for long now, and I have to say that it has transformed the way we do business. It's our digital transformation platform and My experience with Yagna has been excellent! Since this platform is reliable and efficient to manage our discounts, quotes and orders on time I was able to deliver timely quotations to our customers. Their real time budgetary quick quotations provides us insights to business which allows us to make faster decisions in sales. Simple solution with great value!" Thanks to YagnaiQ team for all the contribution which helped me achieve this success award."
Sameer Pandita | Dy. Manager – Sales (North & East) –
Ingram Micro India Pvt Ltd, Delhi, India
"

We Rahi Systems, are vendor agnostic system integrators & have tie-up with 100+ OEMs. We are always on our toes when our sales team get us any project to work upon. Earlier it used to be a huge effort to register deal when team was out on the field. With YagnaiQ App, deal registration has become so simplified that we need not require to pull out our laptops while we are travelling. Our sales team just share the end-user details & we register the deal through app. In Yagna web-portal, with few clicks, we generate quick quotes & share with customer. This saves the turnaround time for customer & in case if any changes are required in solution we can modify the quote quickly.

YagnaiQ Mobile App & Web Portal are really a time saver & flexible to work with.

"
Viraj Bhujbal, Lead Presales – Server & Storage, Pune
"YagnaiQ has given as a powerful tool to us (Distributors) and added significant value in making quotation and Deal Registration.
It has reduced the excel workload and duplication of work which saves lot of time. We can easily track the quotes , export funnel whenever needed , product guide etc.
It is helping me to reach out to partner quickly and submitting the quotation on time.
I have been using Yagna platform since long time and I must say, it has transformed the way we do our business.
It gives quick insights to our business and allowing us to make faster decisions.
Thanks to YagnaiQ team for all the contribution."
Vijay Joshi | Business Development Manager –(VMware-Veeam) –
TechData Advanced Solutions (India) Pvt Ltd.