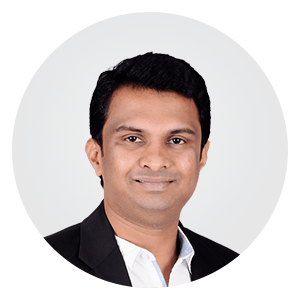 Vinod Kumar Gubba
Director of Customer Success
Vinod is one of the founding engineering at Yagna IQ. In this role, he is responsible for developing Customer strategy, accelerating platform adoption growth, and ensuring Yagna iQ Platform is the most trusted and relevant Chanel Sales Simplified platform in the industry. He is also responsible for platform domain knowledge. His leadership focus is on advancing a world-class experience to customers.
Vinod has 10+ years of experience in Telecom, Network Infrastructure Design and Cloud. Vinod holds an MS degree (Advance Networking & Telecommunication) from the Indian Institute of Information Technology (IIIT), Pune, and BS from VTU Belgaum.
Vinod is a voracious reader, a fitness enthusiast and loves to travel and explore new destinations. He lives in Pune with his wife and son.